Stephanie Ledda is a celebrated beauty influencer and entrepreneur. With an unwavering passion for creativity and breaking industry boundaries, her fragrance knowledge knows no bounds.
"I've been in love with perfumes for most of my life, so the opportunity to begin creating my own fragrances felt like a dream come true. With 22 Orris, I set out to create something completely unique, that would evoke sensations of warmth and anticipation."
- Stephanie Ledda, Founder
Stephanie crafted 22 Orris to be an "ideal date night scent". 
The leading note is orris - a unique and versatile floral aroma. The "22" of 22 Orris nods to the fact that the formula is composed of 22% of this particular note. We purposefully engineered 22 Orris with a higher concentration of fragrance oil to produce a stronger, longer-lasting scent. Other prominent notes in 22 Orris include pear leaf, pink pepper, and wild freesia.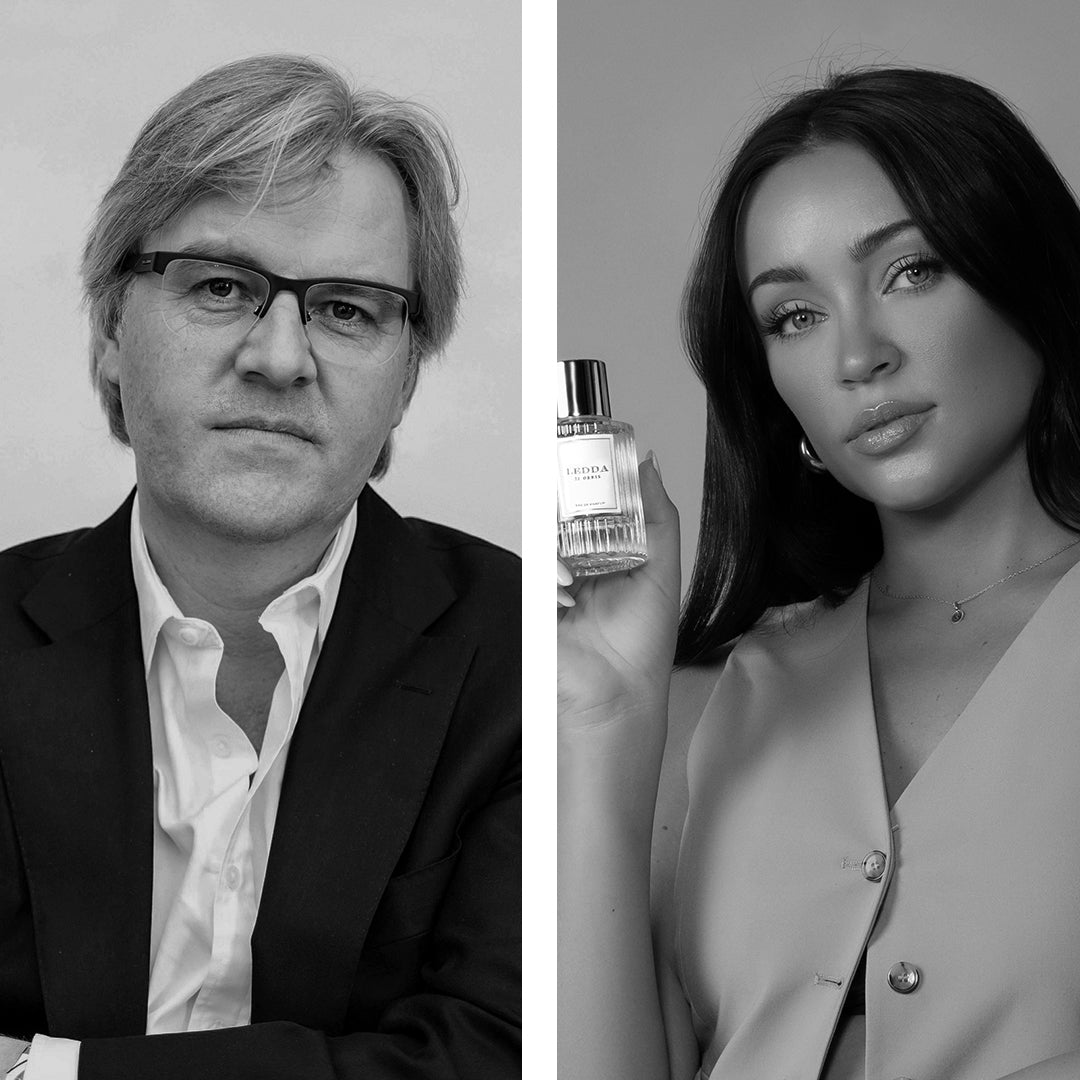 About the perfumer
Frank Voelkl
Principal perfumer
Frank Voelkl is an industry powerhouse. His signature trait is "creating fragrances that connect with your soul, with the power to elicit pure, unadulterated happiness".
Frank has helped engineer some of the beauty industry's most recognizable fragrances, including Le Labo's SANTAL 33. Working together over the course of several months, Stephanie and Frank sought to develop a one-of-a-kind, highly personalized scent unlike anything they'd experienced before.
"Stephanie is incredibly knowledgeable about fragrance, and we happen to gravitate toward very similar scent profiles," Voelkl stated. "The beauty of 22 Orris is that it was a true collaboration - Stephanie was able to illustrate what she likes, and I helped her to capture what she was envisioning. I think her authenticity shines through in this stunning fragrance."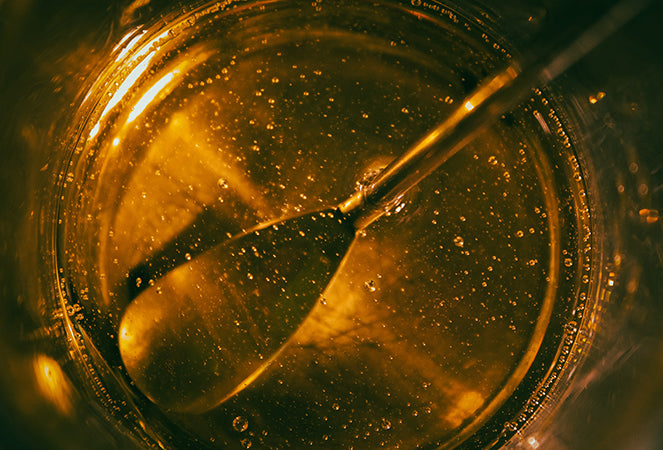 Making a fragrance
At LEDDA, we're dedicated to creating fine fragrances that evoke emotion and captivate the senses. We take the utmost care in crafting each scent and explore ingredients that layer together to create unique combinations.
Here's how our we turn fragrances from dreams to reality. 
Concept Development
We take time to delve into emotions and the moments that underpin them; selecting a feeling or memory that we can attach a scent to. This allows us to create a compelling story; crafting a relatable narrative around our fragrances.
Creating the Accord
Once we have a concept, we choose vertical and horizontal accords; pairing together ingredients that complement and highlight an olfactive story. We experiment and layer until a harmonious balance is created that matches our initial vision and narrative.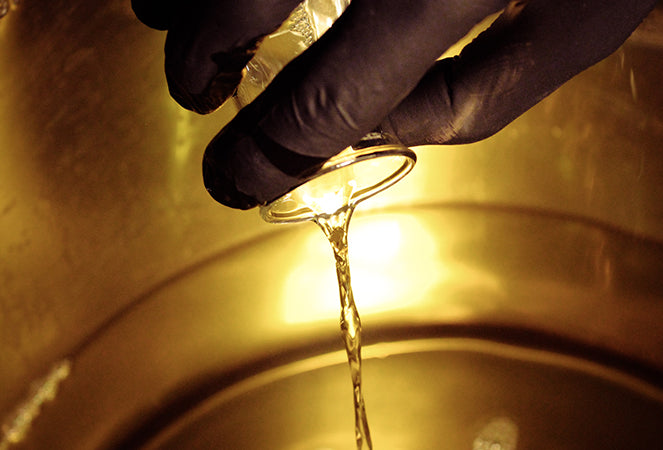 Ingredient Extraction
Next, we begin sourcing our ingredients for bulk production, which largely come from either natural or synthetic origins. With ingredients sourced, we set about extracting the essential oils from our chosen sources. This is done in several ways depending on the type of ingredient - from co-extraction to solvent extraction, steam distillation to expression or enfleurage to maceration.
Ingredient Blending
Creating a scent begins once the essential oils are extracted and any relevant synthetic/lab made materials are collected. From here, the ingredients are blended according to the perfumer-developed formula to begin creating the fragrance.
The Aging Process
High quality perfumes are often aged for months after the ingredients have been blended. This ensures the proper scent has been created as a stable, long-lasting formula. Aging allows all level of notes to be develop and blend together to create a well-bodied fragrance.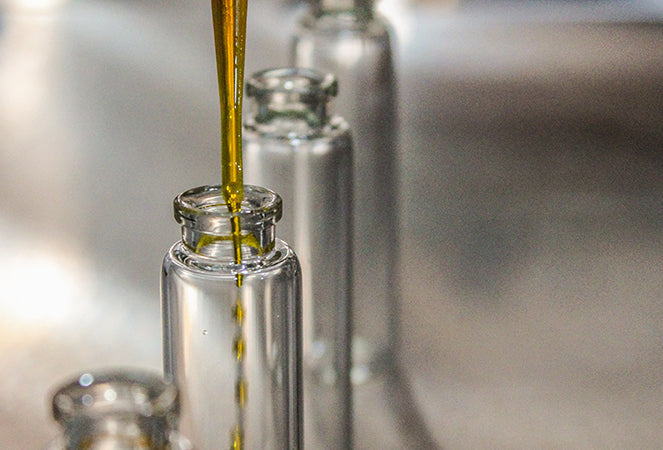 Quality Control
Quality control is a vital step in the perfume manufacturing process. It ensures that the perfume is of a high standard and gives the desired fragrance, as well as excluding any potentially harmful products.
Filling & Packing
Once the perfume has passed our rigorous quality control tests, the filling process begins. Using an automated filling machine, glass bottles are filled with perfectly aged fragrance before the atomizer and cap are added further down the production line. The labels are then applied by hand, with finished bottles placed into their individual boxes and sealed in compostable bio-cello wrap.
How to make a fragrance last longer
Fading fragrances are a thing of the past.
Here's four of our top tips to make your fragrance last longer.
1. Keep your skin hydrated
Ensuring your skin is moisturized before applying your favorite scent will make it last longer.
2. Use your pulse points
Applying fragrance to pulse points like your chest and wrists keeps fragrance actives warm, helping to spread scents across your body.
3. Let it dry
Rubbing your wrists or patting your skin may feel natural because of the extra moisture, but this can make the top notes fade faster. Let your fragrance dry naturally for that subtle, long-lasting glow.
4. Apply our hand cream
Infused with 3% perfume oil, our 22 Orris hand cream acts as a subtle moisture layer, boosting fragrance notes and locking in a long-lasting scent.